The power of Elliott Waves is demonstrated so clearly in the analysis of USDCAD. It was approaching midnight on 11 May 2021 in California when I put the final touches on my Elliott Wave  analysis of USDCAD for a consulting client.  Parts of that is being produced here for your learning.
You can see in the first chart below that the time is 12 am and the price of USDCAD at that time was 1.2095.  You can see from the comments on the chart that I had identified 1.2043 as a level to watch. Then I went on to say that of we get a reaction up from there, it will attempt 1.2187 or max 1.2276, and a good strategy will be to start selling from 1.2185.  Here is that chart.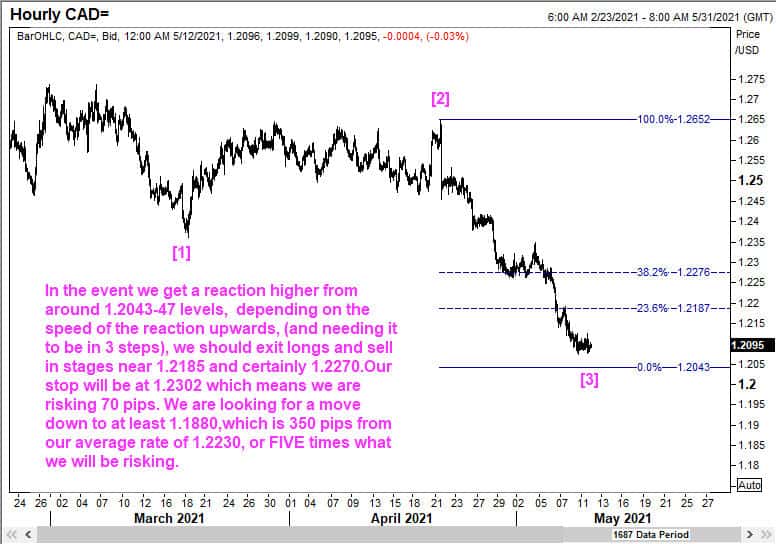 The next chart that I presented in that analysis is shown below. Here I am speaking of the next lower support around 1.2007, and once again discusses levels to sell.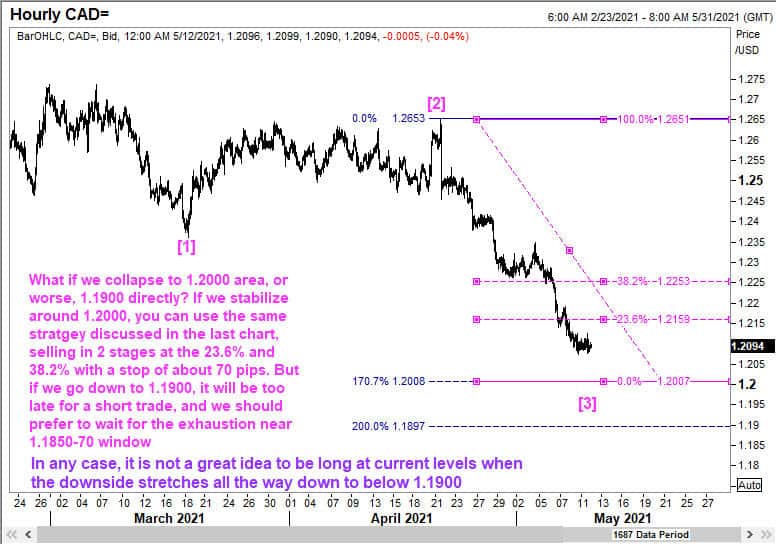 And this is how things actually turned out, so far.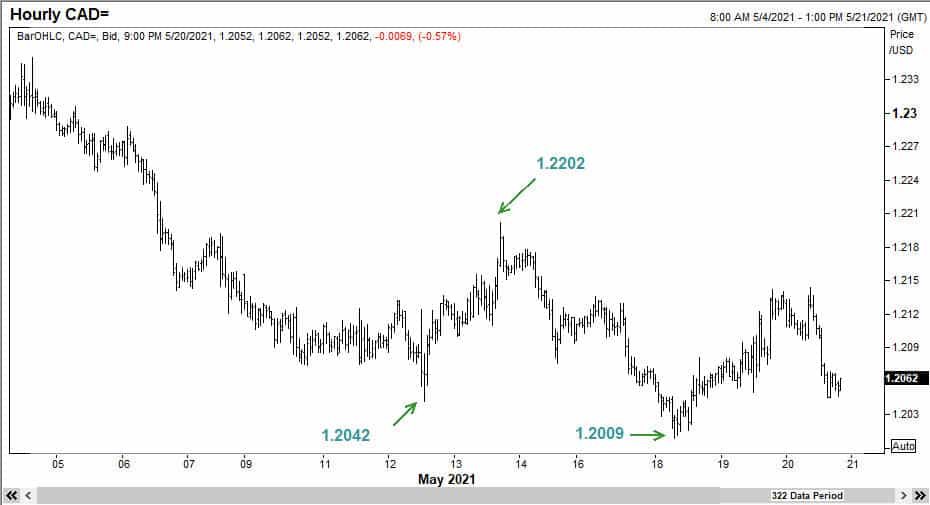 You can see that it was possible to anticipate the 1.2043 low, and then the recovery and subsequent fall, and there was a bonus bounce off 1.2007 which also failed to sustain. Such is the power of Elliott Waves that you shouldn't need more convincing to incorporate it in your trading system. If you need a top-notch training program, there is one available online at https://elliottwaves.com.