I am going away on a two-week holiday,this time in God's own country – Kerala, in a resort. So here is a small New Year's gift for my friends in India.
Elliott Wave analysis of ICICI suggests that despite the adverse news surrounding this stock, an attractive buying opportunity is not far off. However, when you go bottom fishing, you should always start small, and add as it moves your way.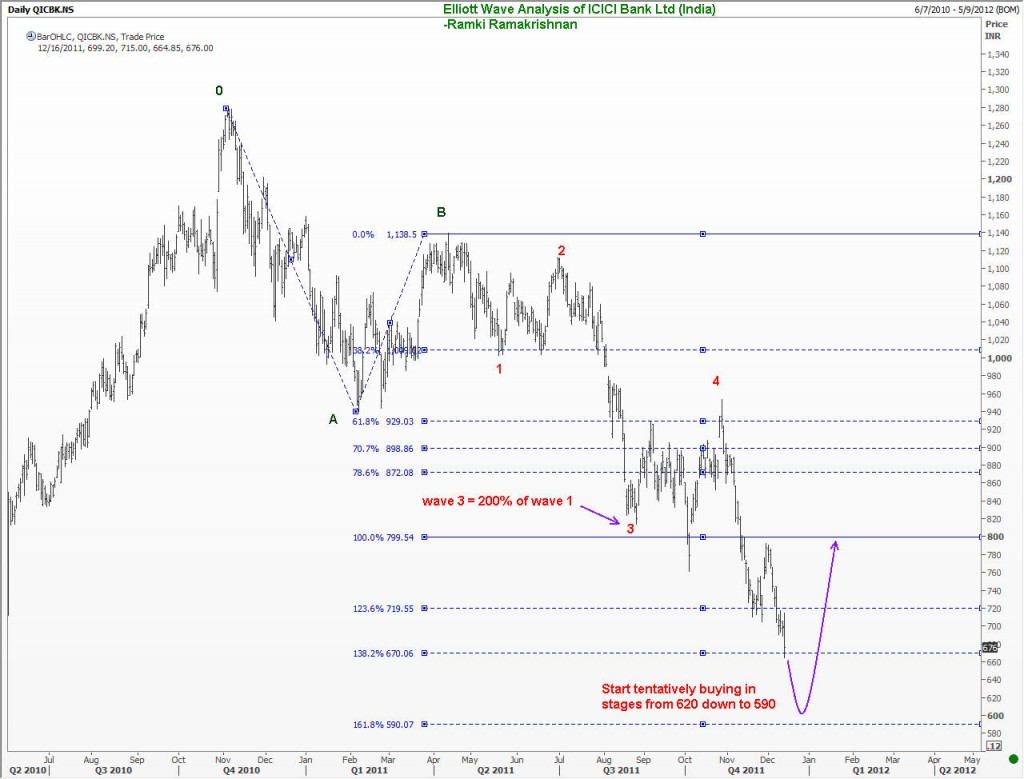 Larsen & Tubro stock has already come off so much that many investors must be feeling some awful pain. Unfortunately, the outlook is not all that great. The head and shoulders formation was there for all to see and Elliott Wave analysis also points to a move down to at least 835.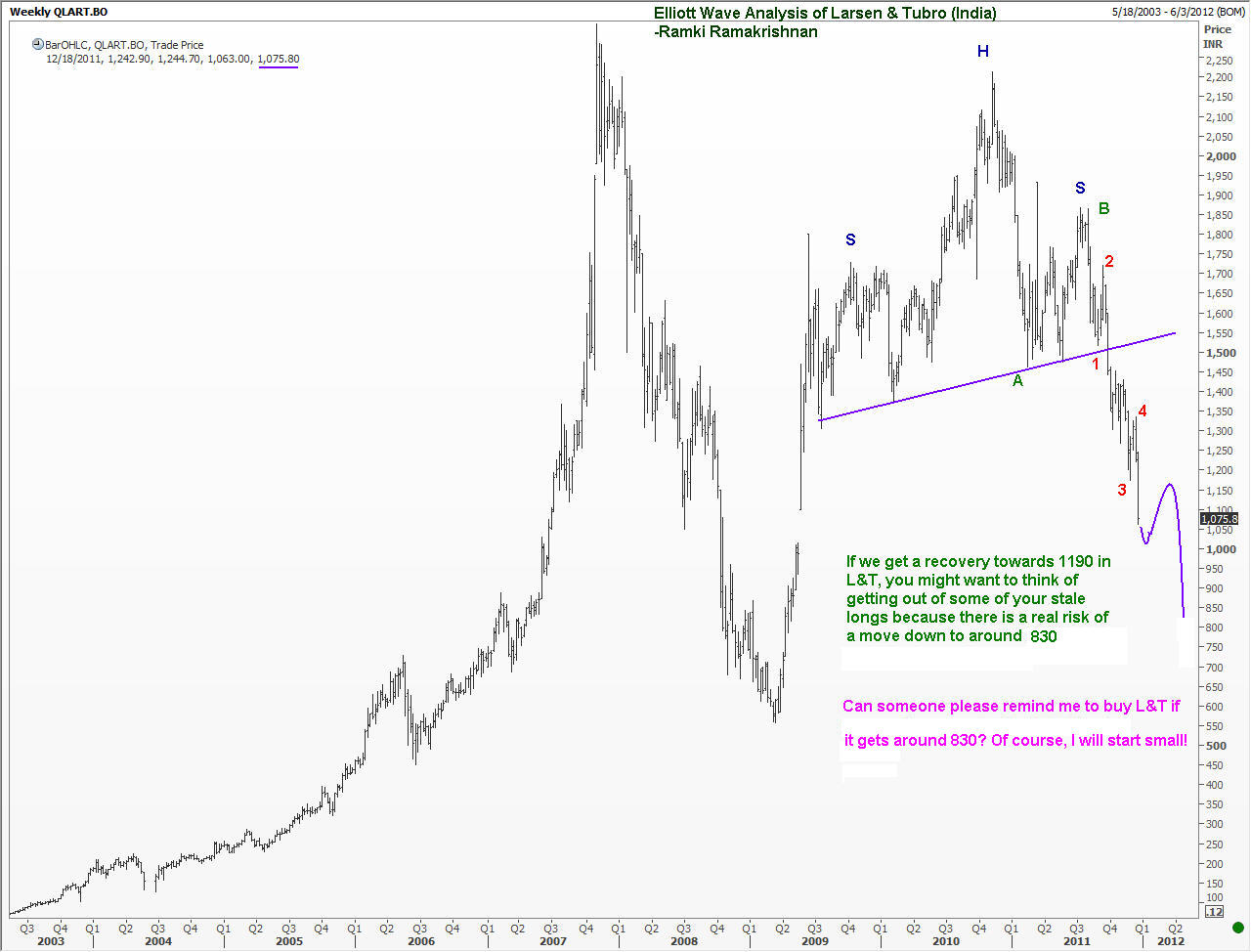 Finally, I took a look at Unitech, and here too there is almost 20% left on the downside. So buyers beware!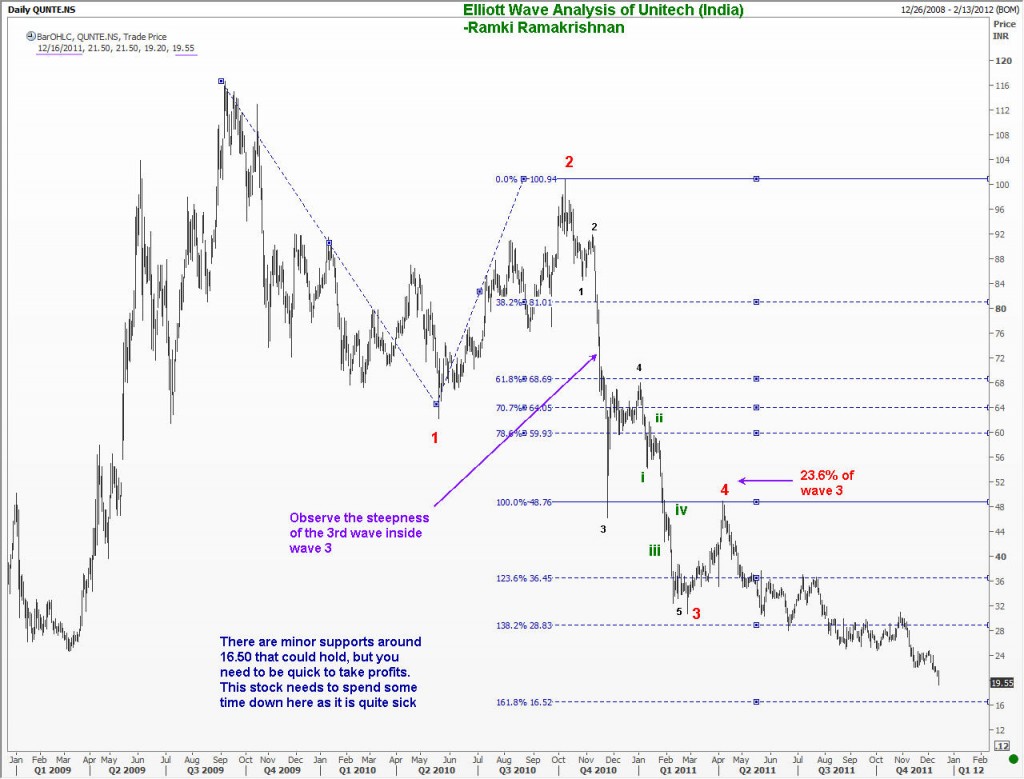 Happy New Year!