Here is another example where a consulting client was given the Elliott Wave analysis that helped to make over 20% in Direxion Daily Energy Bull 3X ETF, ERX.  This client approached me on 31 May and I sent him the analysis the following day.
The first chart below is the current picture, where you can see how the market reached the anticipated levels after almost 3 weeks and then rallied by 20% in about 16 days! You might wonder about what happened next. Well, if you read the analysis given in the link fully, the second dip went to another level that was discussed and we rallied again my almost 20%, That is the power of Elliott Waves! I have today done a fresh analysis for this client, but will be able to post it only after some time has elapsed. Remember, the markets do their own thing. They don't obey the Elliott Wave Principle; certainly they have no intention of being bound by any rules! But it is up to us to USE the EWP to gain an edge, and that is what my book Five Waves to Financial Freedom attempts to teach you.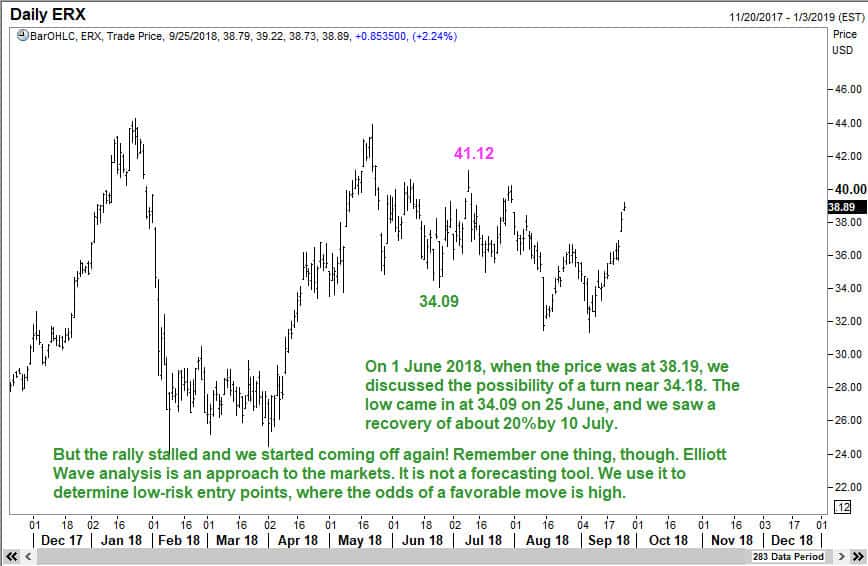 Now here is the link where you can download the full analysis.