This post is another illustration for you to learn from. On 13 February, active members of the WaveTimes premium service were sent a notification of a new trade idea in an Indian Stock that also traded in the F&O segment. Those who subscribed received two sets of charts. The first set was a pack of 10 charts. This was followed up immediately with five more charts. I am publishing these five charts for your guidance. (The first set of 10 charts is actually more valuable, but it would not be right for me to publish that here just yet)
13 Feb 2017
Notification of the trade idea went out before the markets opened on 13 Feb.
We are conservatively looking for at least 8% on this trade. The stock in question is Just Dial Ltd. I will look to buy the first lot at 422 and then add down to 412.
By 1.15 pm, the stock was trading below our first entry point.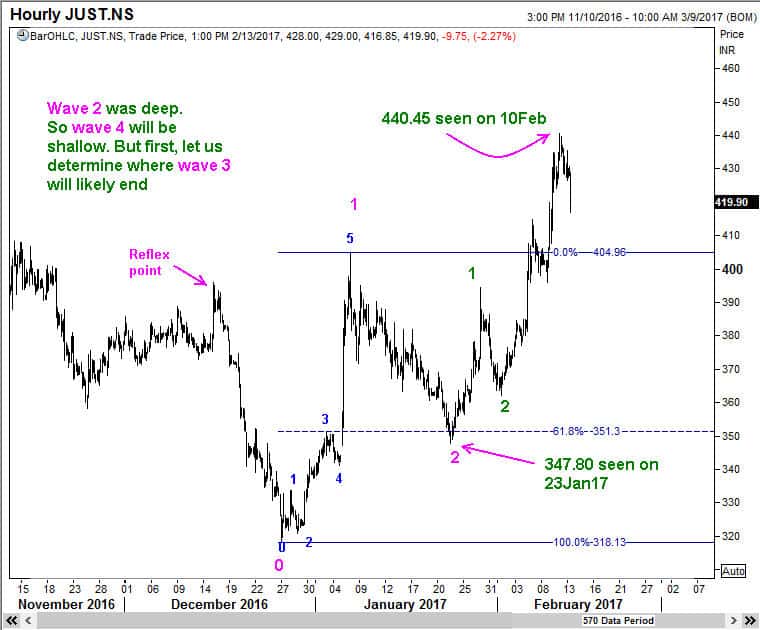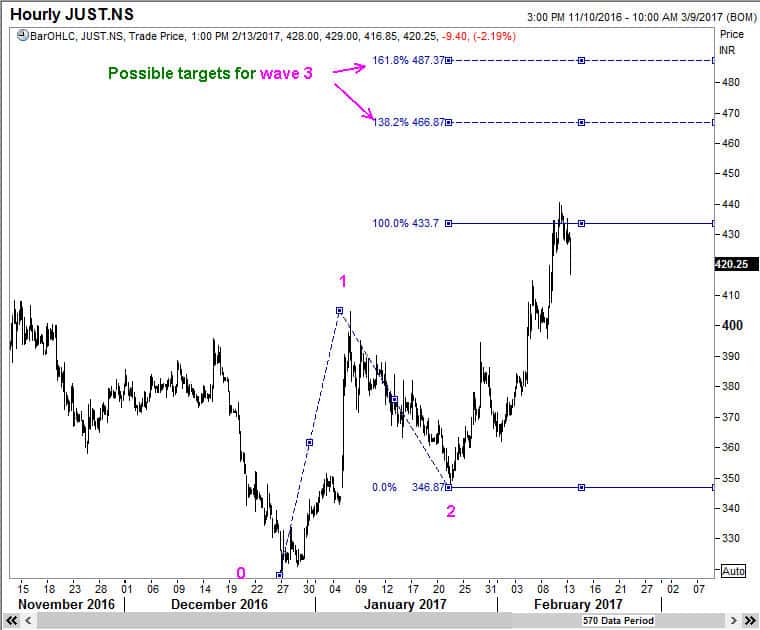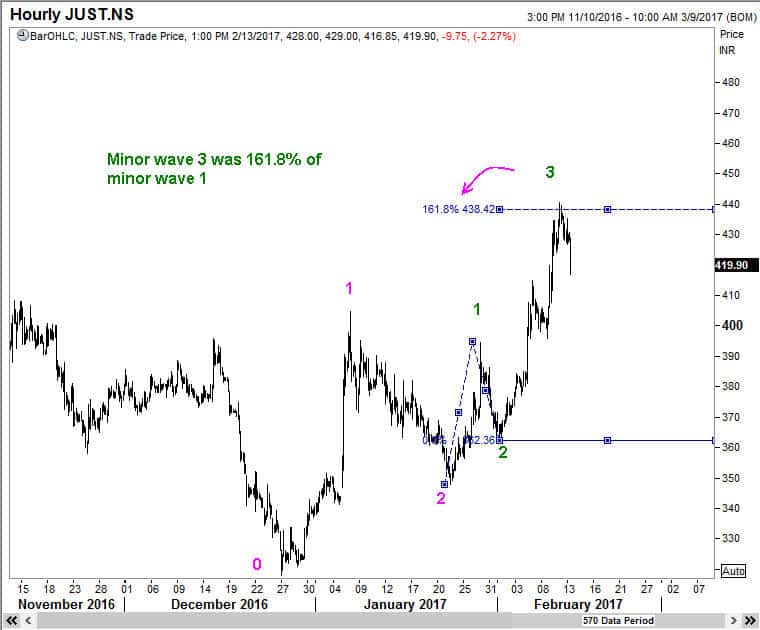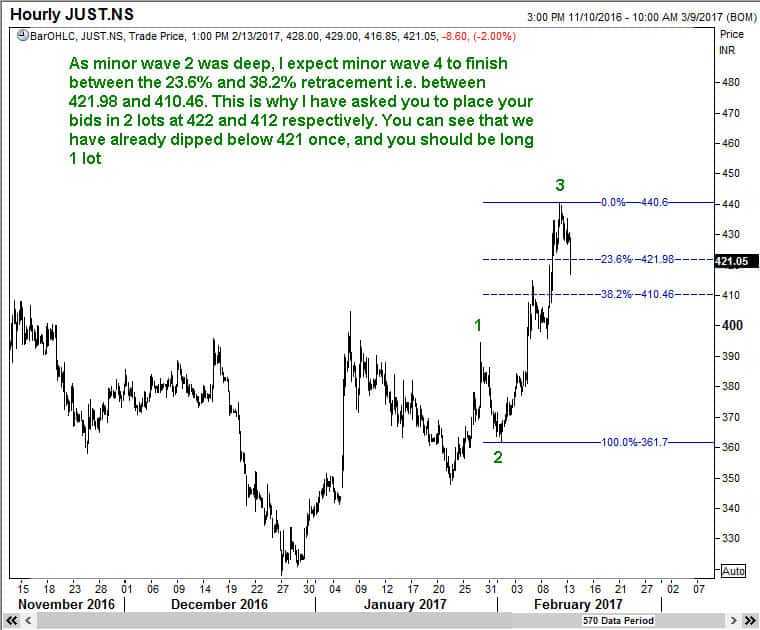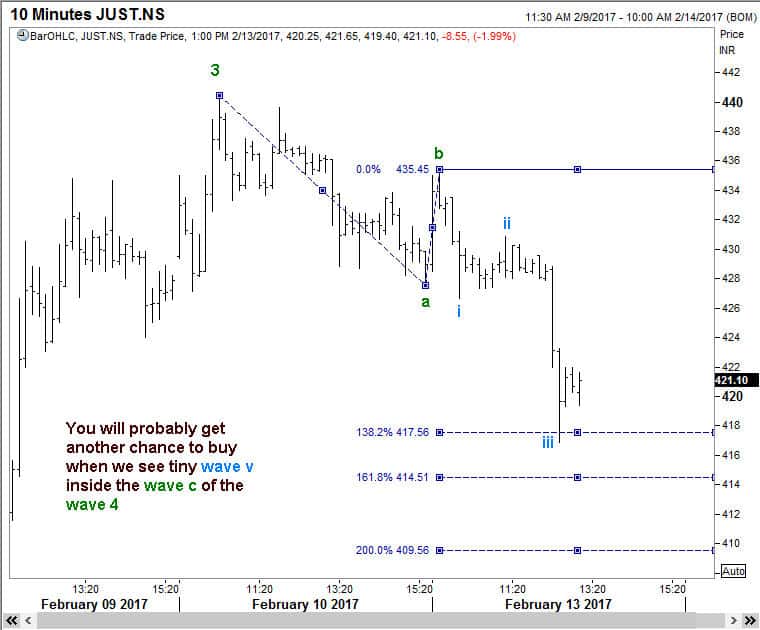 Those who missed buying it on Feb 13 were offered another chance on the 14th when the stock dipped to a low of Rs 418.15. And today, Feb 17, it has already reached the minimum profit target.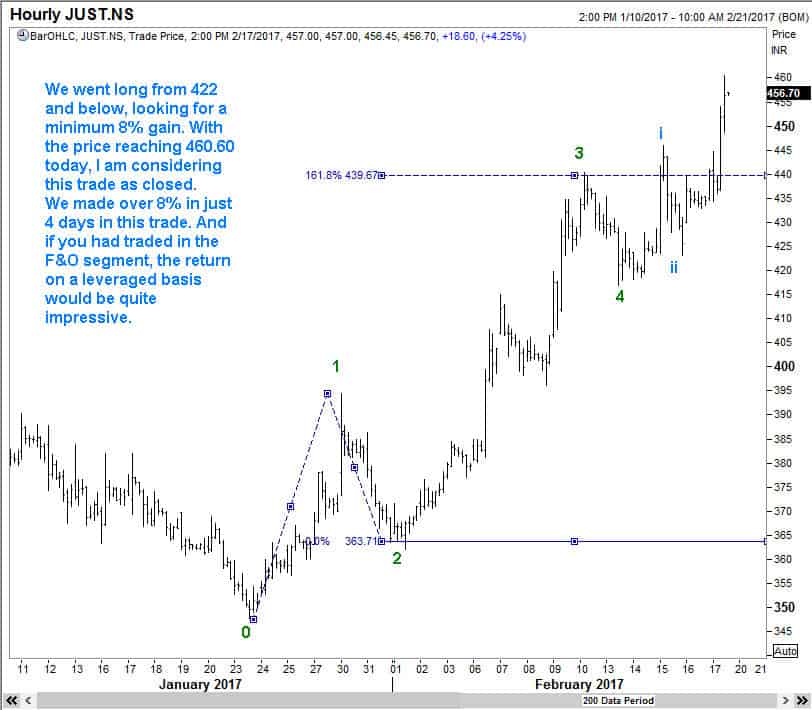 Members who traded in derivatives saw a stellar return in this conservative trade.
That is the power of Elliott Waves. You need to be patient for the right opportunity and then move in. There is no point in being involved in the market every day and buying or selling without a plan. As you gain confidence in using Elliott Waves, you too could participate with confidence in the market. This blog offers hundreds of real-life and frequently real-time examples. All this comes to you with my compliments. I have also published a highly recommended book "Five Waves to Financial Freedom" that is priced at under $10. If you haven't read that book yet, you owe it to yourself to get a copy right now.