The stock of Gerdau SA (ADR) (NYSE:GGB) was a huge mover on Friday Dec 9, 2016. About 10.7M shares traded hands. Gerdau SA (ADR) (NYSE:GGB) has risen 98.53% since May 6, 2016 and is up trending. It has outperformed by 89.34% the S&P500. The move comes after 7 months negative chart setup for the $5.76 billion company. Analysts await Gerdau SA (ADR) (NYSE:GGB) to report earnings on March, 21.
Gerdau S.A. (Gerdau) is a manufacturer of long steel in the North and South America. The Company is engaged in the production and commercialization of steel products in general, through its mills located in many countries.
On Sep 20, 2016 a close friend of mine alerted me to the possibility that Gerdau S.A.(NYSE:GGB) may be completing an extended fifth wave. I am quoting what he said, so that you get a sense of how someone who is closely following the markets could think. This friend is a very experienced player and I pay attention to what he points me to. "This one should be fun to trade…..appears to be an extended fifth wave (wave 5 equals length of 0-3). Looking for a retracement now back to what I think is Wave ii within the fifth wave @ $1.58 approx." and he sent me this chart. You can see that he is following the guidelines we discussed on my Elliott Wave book, Five Waves to Financial Freedom, quite diligently.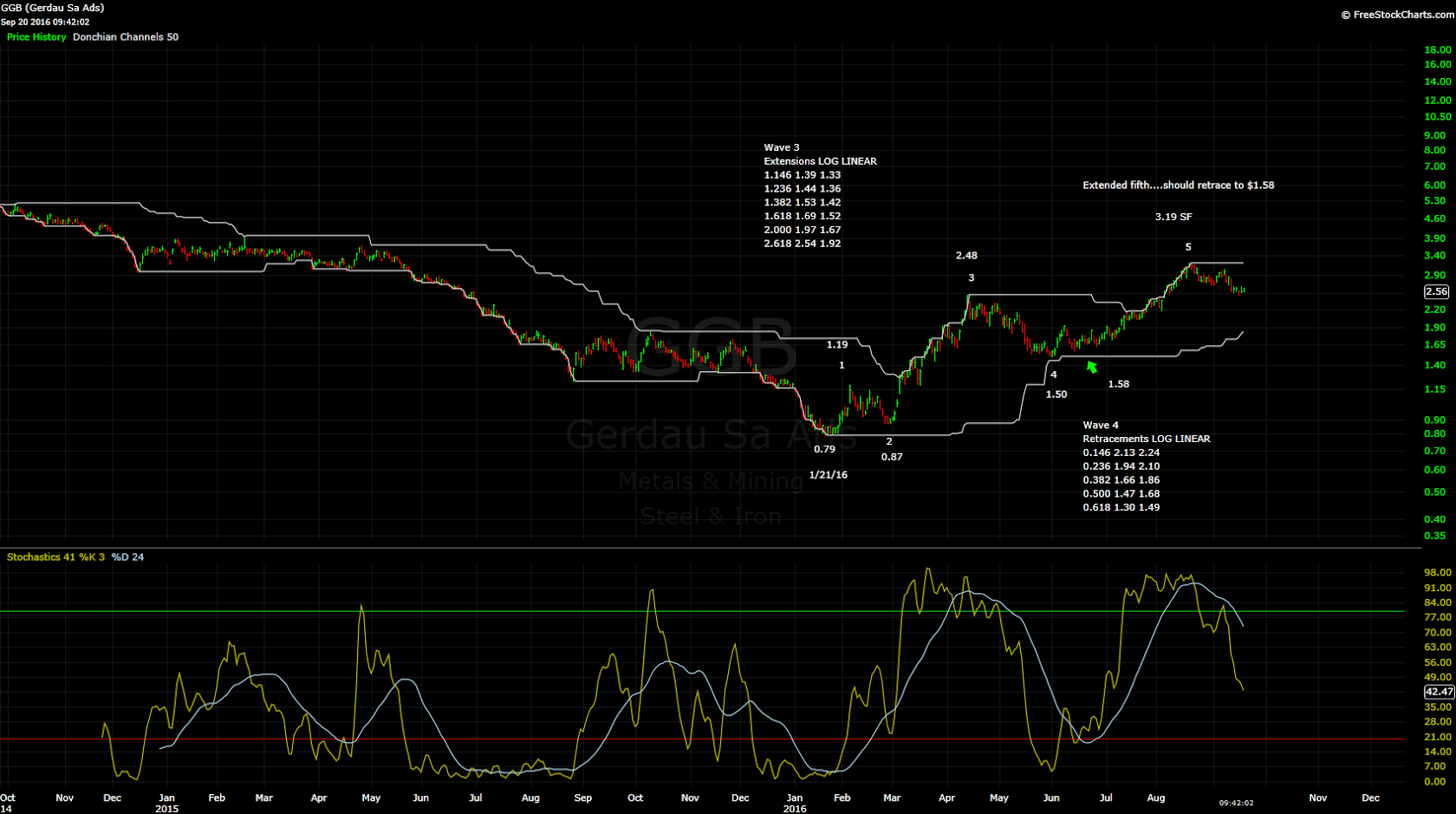 I responded to his analysis of Gerdau S.A. (NYSE:GGB) as follows:
"This is interesting, However, be careful, We could get a full test or even new highs before turn, And even then, I would ask you to check with me if we should sell. Maybe what we just saw was wave 3. However, I am inclined to call that an extended wave 5. Let me know when we retest recent highs please. thanks" What made me say that I don't remember now. But after nearly 3 months, I see that things have changed quite a bit for this stock. Let us see that now. Open all the images on separate tabs!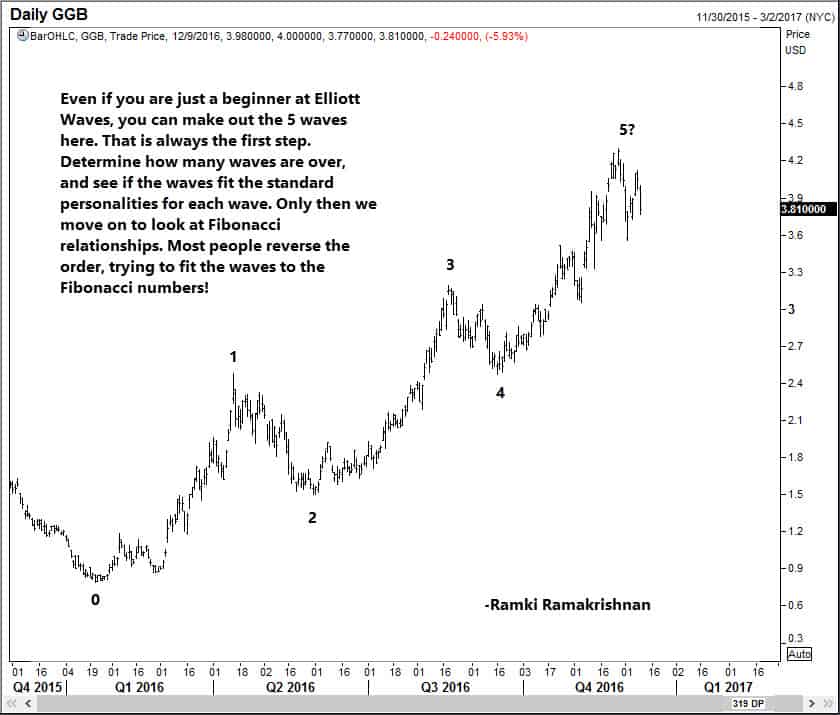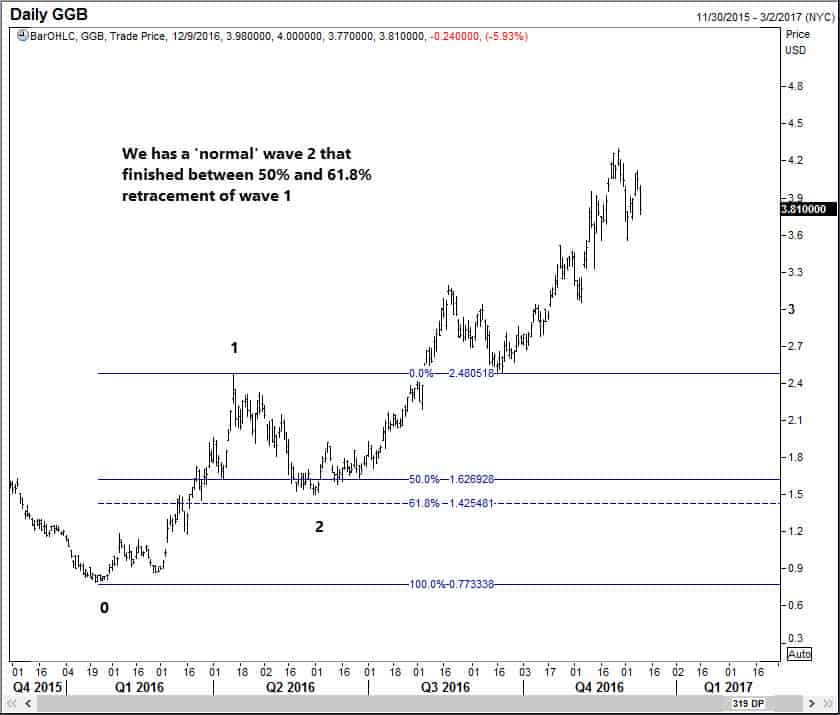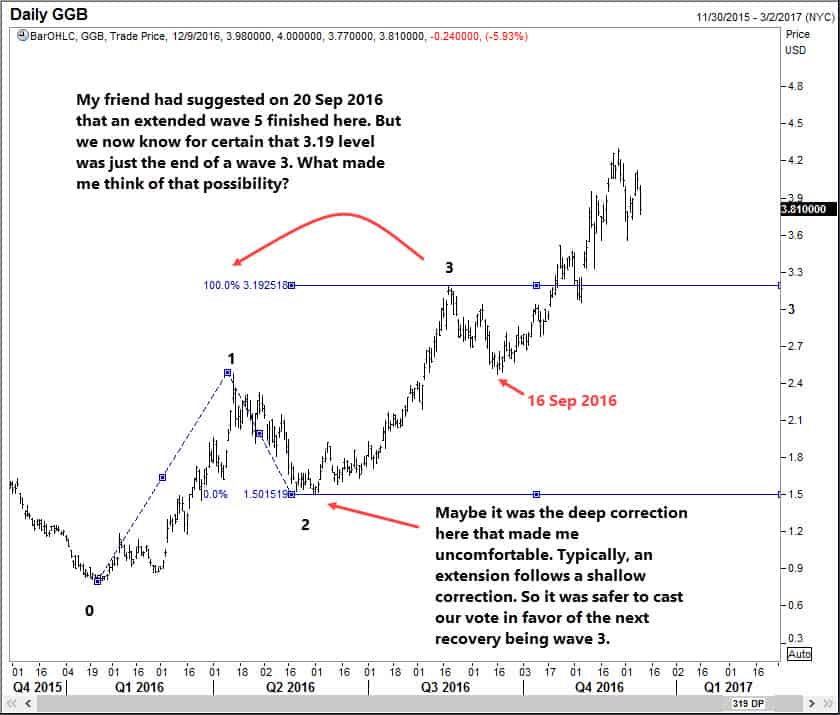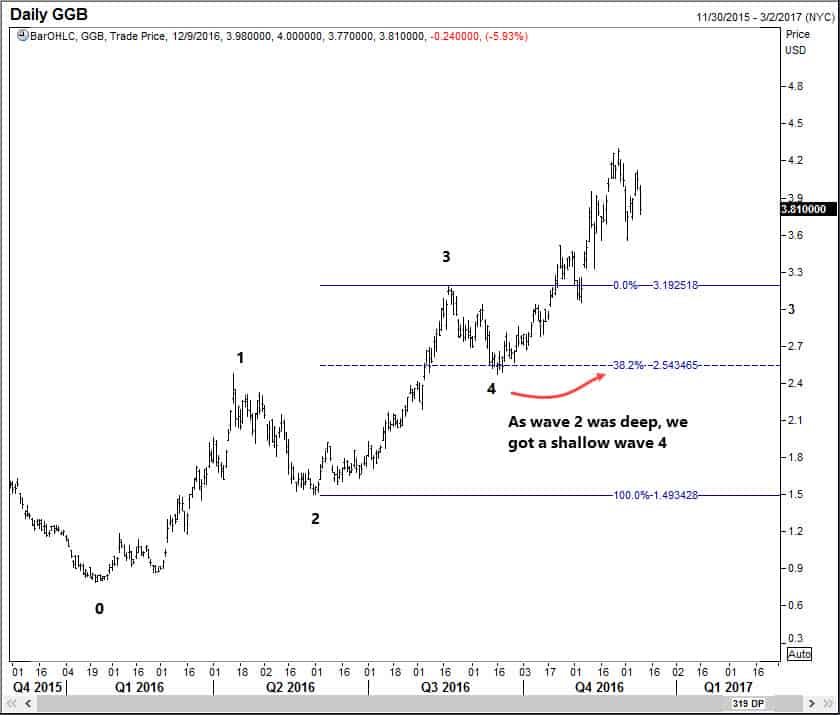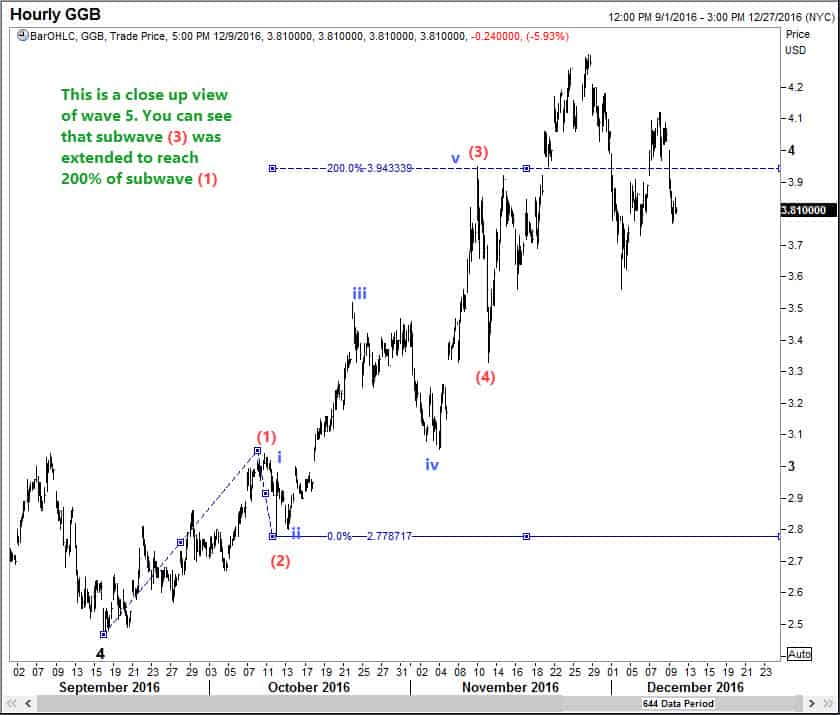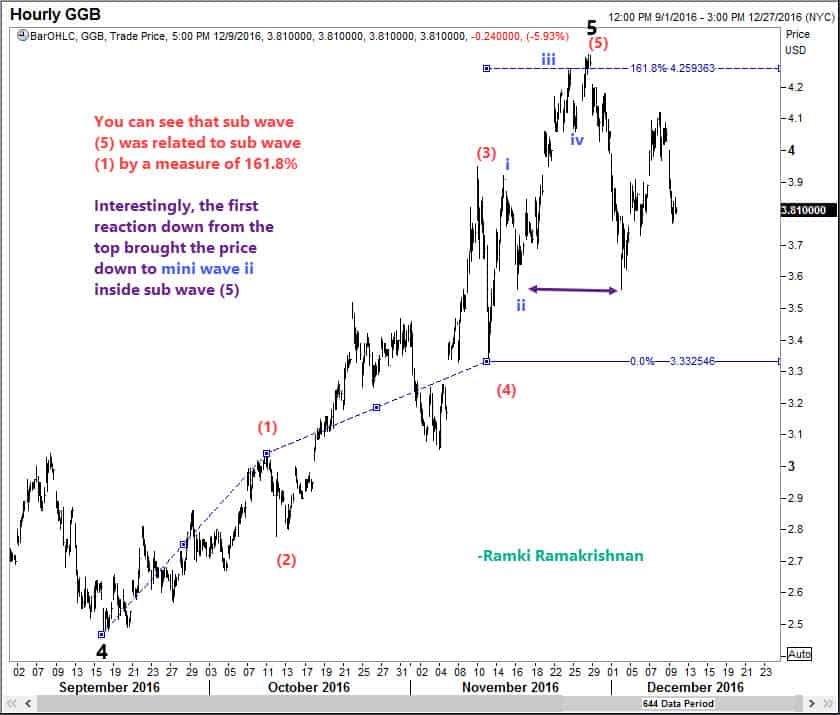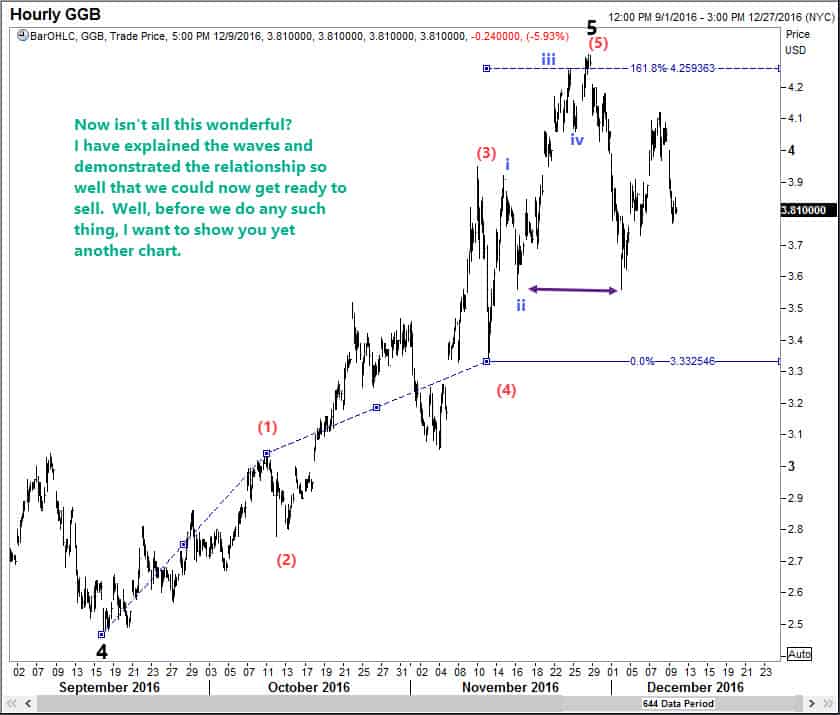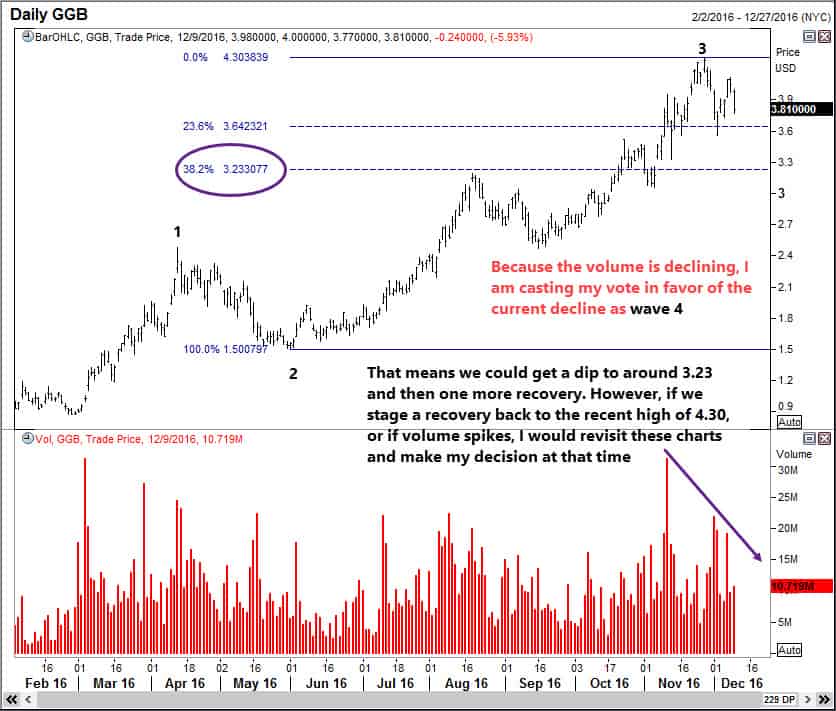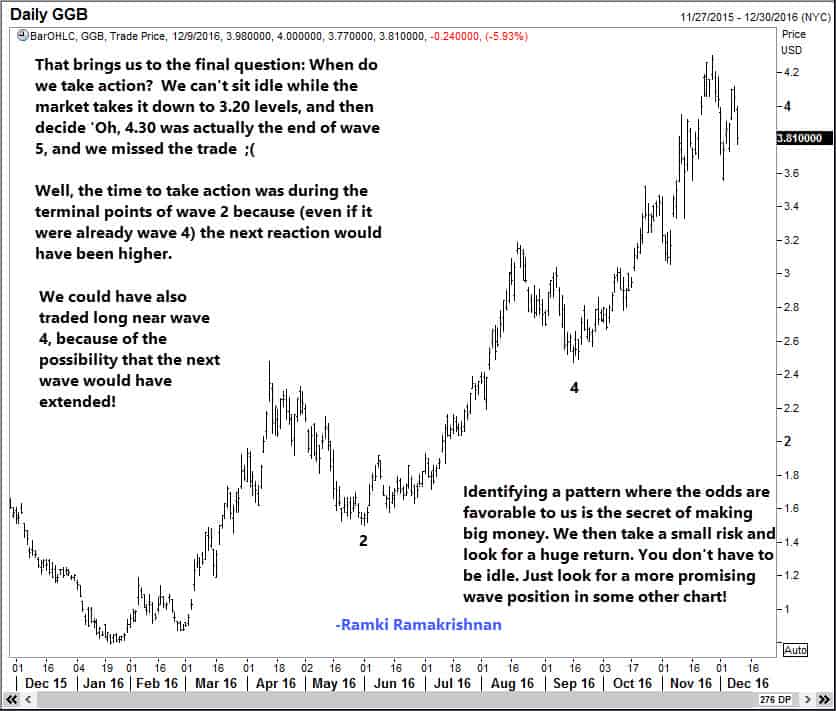 Gerdau S.A. (NYSE:GGB) thus is poised interestingly. I have showcased how detailed is my Elliott Wave analysis of any stock. When my members stake their hard-earned money, they need to be able to make an informed decision. Merely presenting a few charts and a nonchalant recommendation does no one any good. I hope you enjoyed the above work and learnt from it. Please feel free to share/ post comments about it.