You might be interested in a follow up on 21 November 2022 watchlist. Let us spend a few minutes on the stocks listed in Ramki's watchlist for the week of 21 November 2022.
CSCO went up by 2.6%
GS went up by 2.7%
Walgreen Boots was up by 5.5%
The moves in these stocks are by no means over.
Next, we will look at the three Indian stocks in that watchlist.
Amara Raja was up by 1.5%
Bank of India was up by over 12% but
Hindustan Zinc was down by almost 9% but the main driver was the stock went ex-dividend on 24 November!
Below are some of the charts that you might like as a follow up on 21 November watchlist.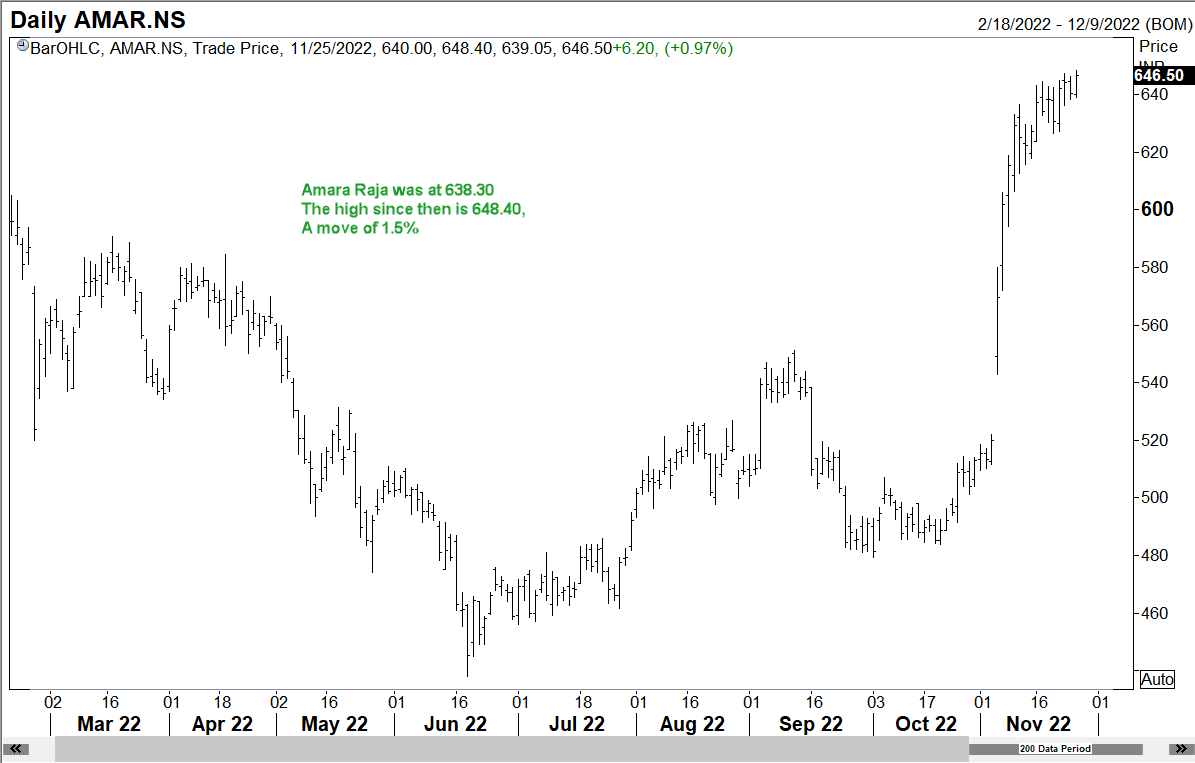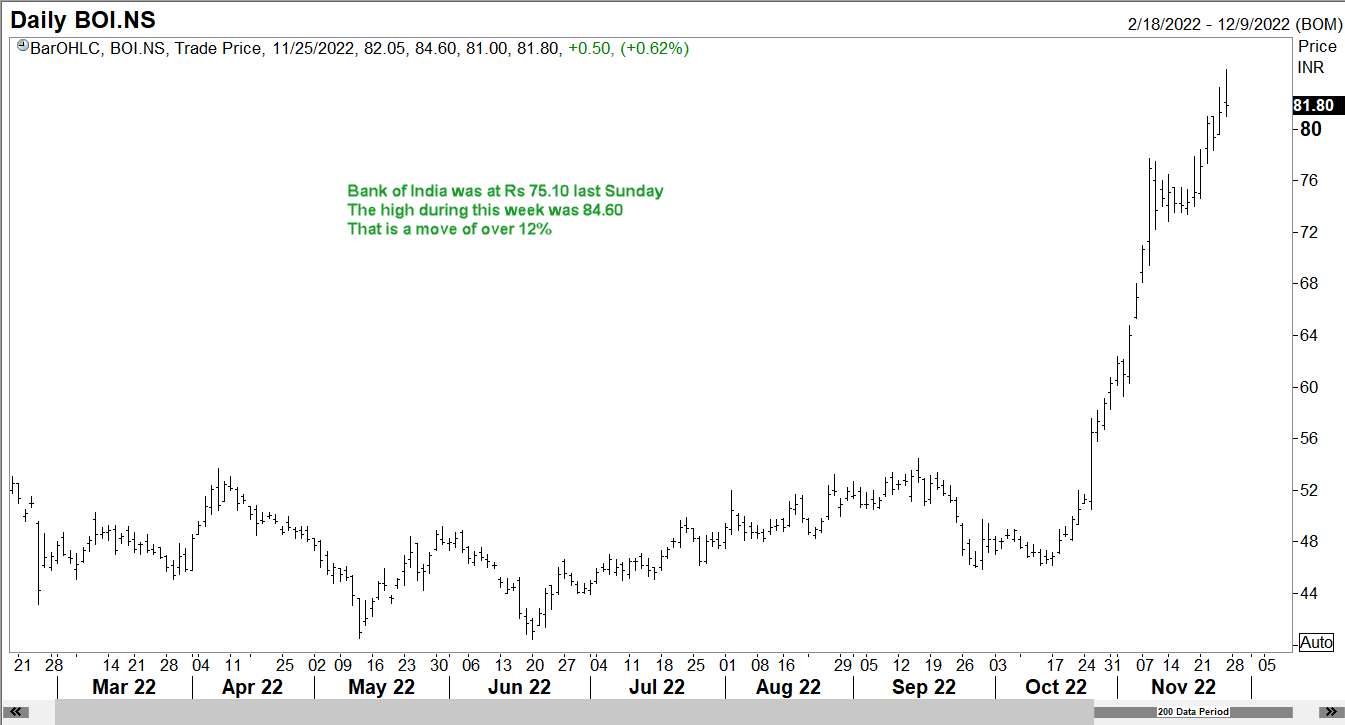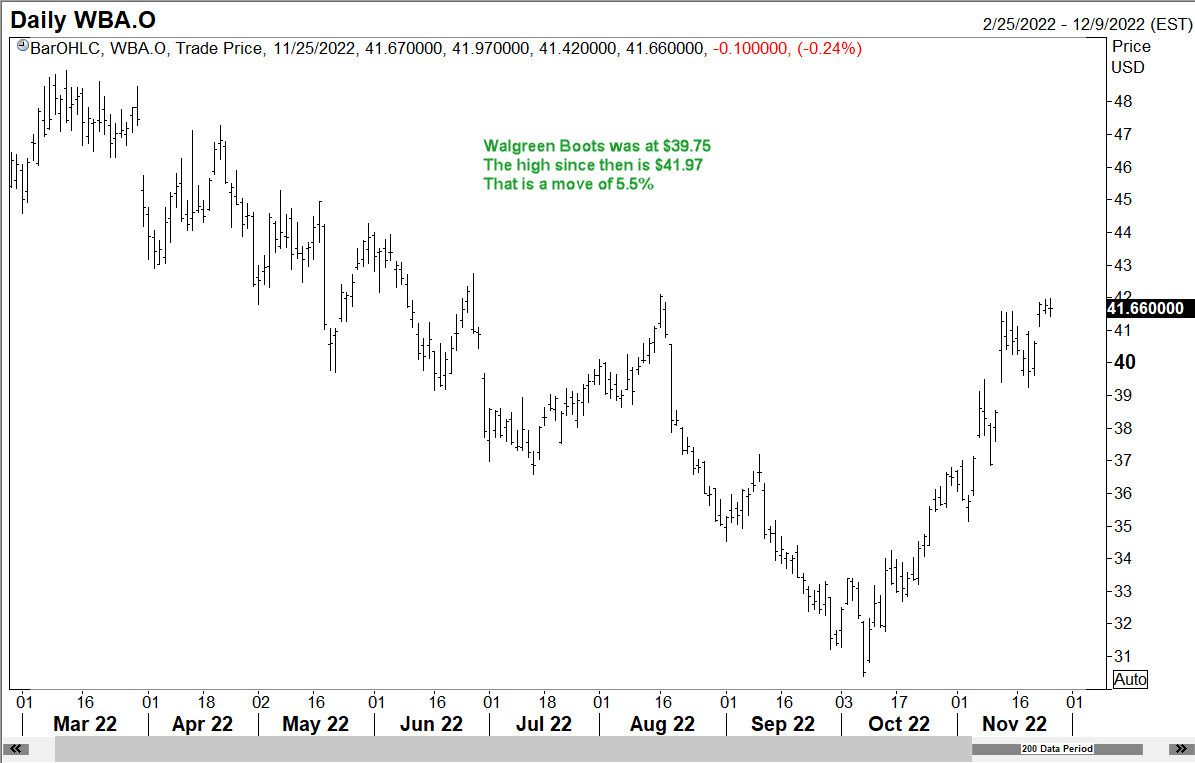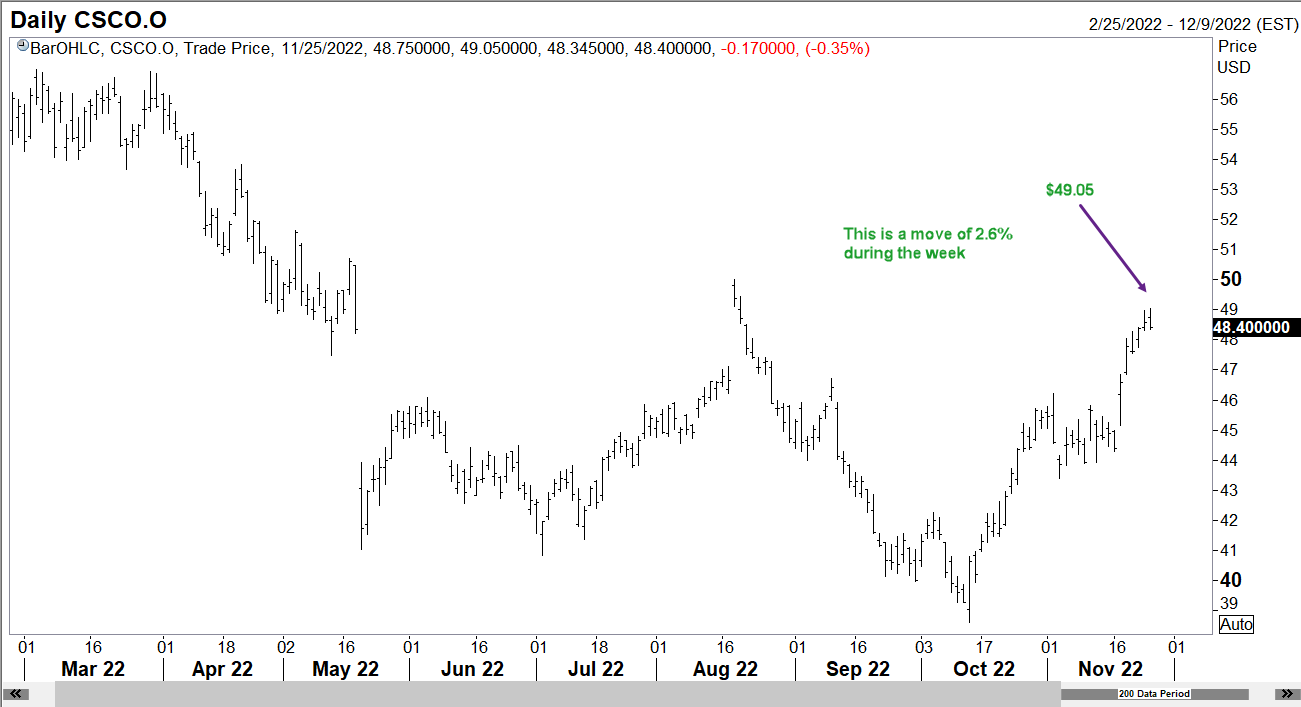 As I said before, these are NOT trade recommendations. I just thought these stocks are interesting. A more detailed analysis is absolutely necessary. I do offer a consulting service at WaveTimes.
https://blog.wavetimes.com/follow-up-on-21-november-2022-watchlist/