I am currently consulting with a client who has an interest in United Spirits Ltd (Breweries & Distilleries sector). The stock is a perfect example of how we can use Elliott Waves to avoid the pitfalls that a classical analyst would generally overlook. I will share with you just the first 2 or 3 Elliott Wave charts of United Spirits to get you thinking.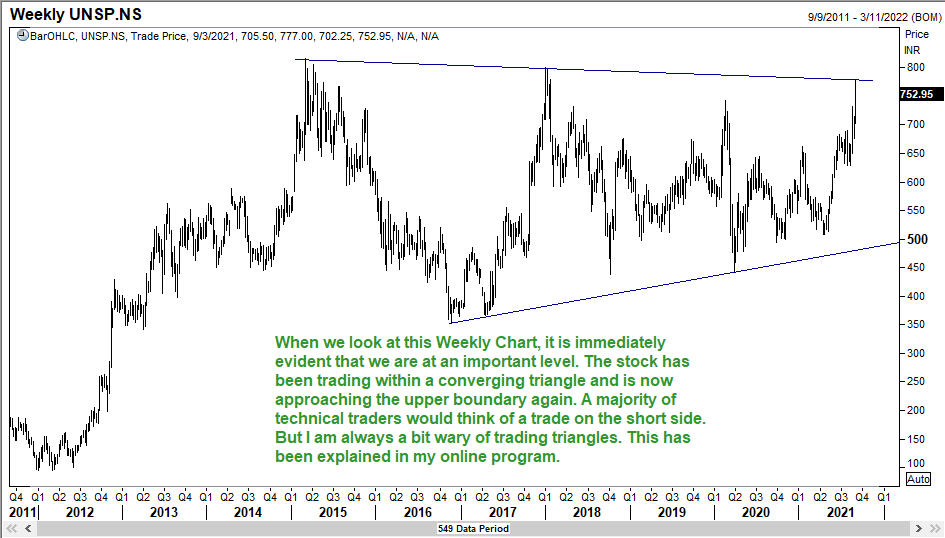 In my experience, a triangle is one of the most unreliable formations. Now you see it, and now it is gone!  Well, it doesn't vanish, it just changes shape. I am not saying that this will be the case here. But consider the following.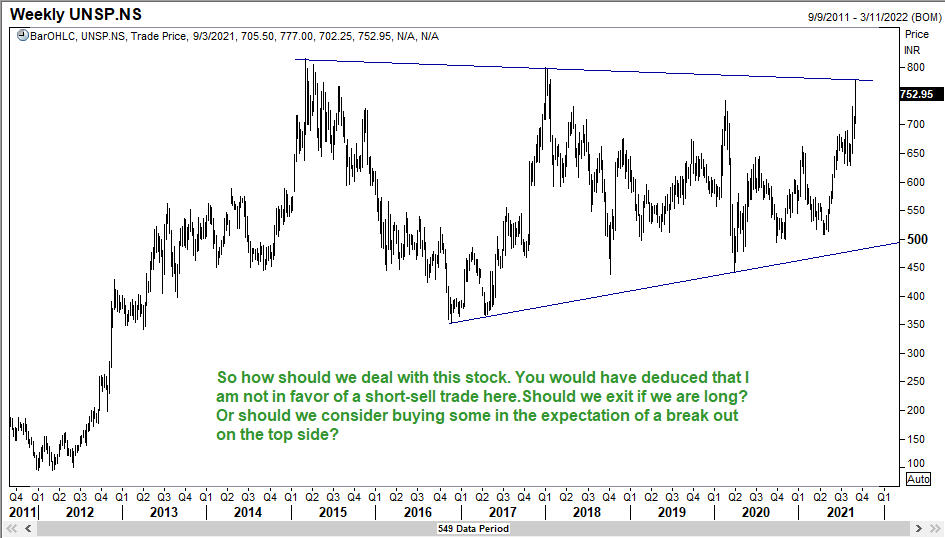 Many traders spend a lot of time looking at intraday charts and they miss the big picture. If you want to be a consistently profitable trader, you should step back and also look at the the big picture for a moment, and often enough, it will open your eyes to new ways of evaluating the options.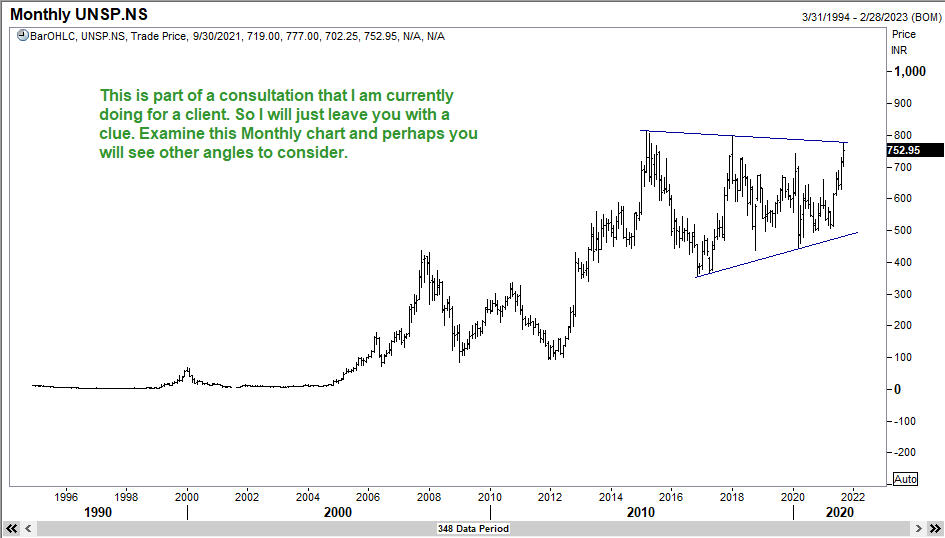 My online program, "How to Profit with Elliott Waves" has over 17 hours of cases studies just like this one. You will see different real-life situations being considered and also how I would approach the trade from that point. The course is not about how to label waves on a chart when the move is already over!  So, if you are a serious trader, shouldn't you give yourself this knowledge?