Elliott Wave analysis of Infosys Ltd tells us that we are currently in the C wave of a serious correction. Investors have already lost over 20% in just one day! There is more to come. However, we are approaching some short term supports, and those who have deep pockets can consider a very quick counter trend trade at the 50%  retracement level.
But as always, keep your stops not too far away A safer trade will be to wait for the 61.8% level of 1975. Good luck.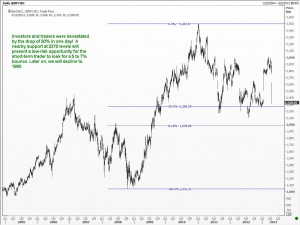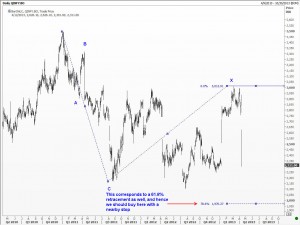 P.S. This went out to members of the exclusive club earlier. One of our recent trades in the Indian market has yielded a profit of 23% already.