My approach to the financial markets is to be patient until the right opportunity comes along. Here is the most recent trade for members in India that made them more than 30%.
On 20 February, I sent out an email to all members who had at least 1 unit in their account about a stock that trades in the F&O segment, indicating that I will be with them for the first 8%, but there  is lot more room on the upside Here are some of the charts.
The stock we traded was SUN TV. At the time I sent the email notification to active members, SUN TV was trading around 696. Today, on 21 April 2017, SUN TV stock is trading at 928. That is over 30% on the Cash market in about 8 weeks. You can compute what the annualized return is for that trade.
SUN TV posted a Wave 2 low around 315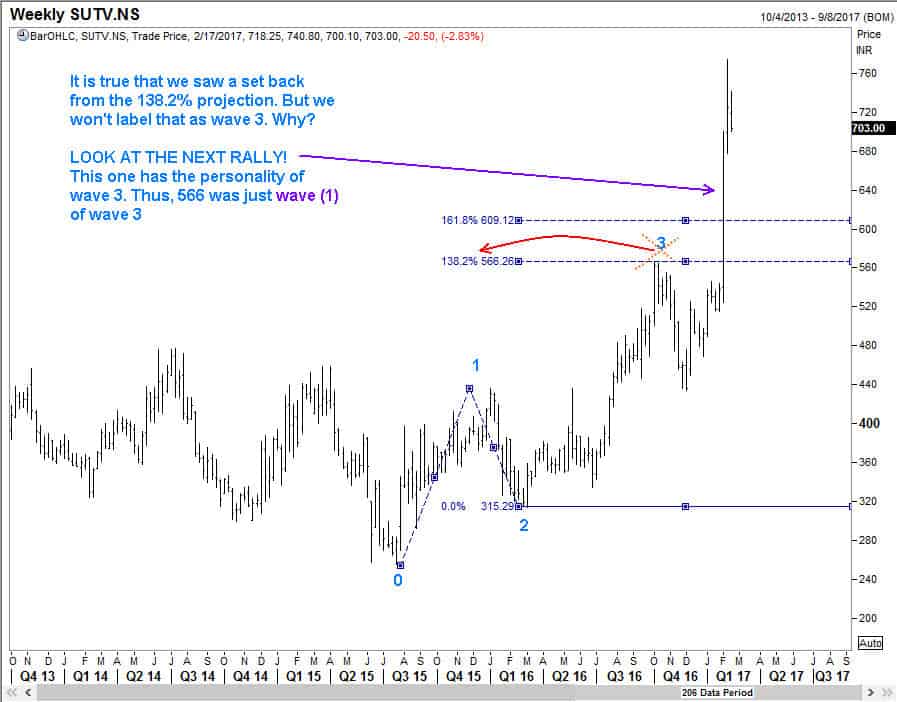 That rally in SUN TV from Rs.312 is deemed to be just the first wave of a third wave! A minor wave 2 was posted at the 50% retracement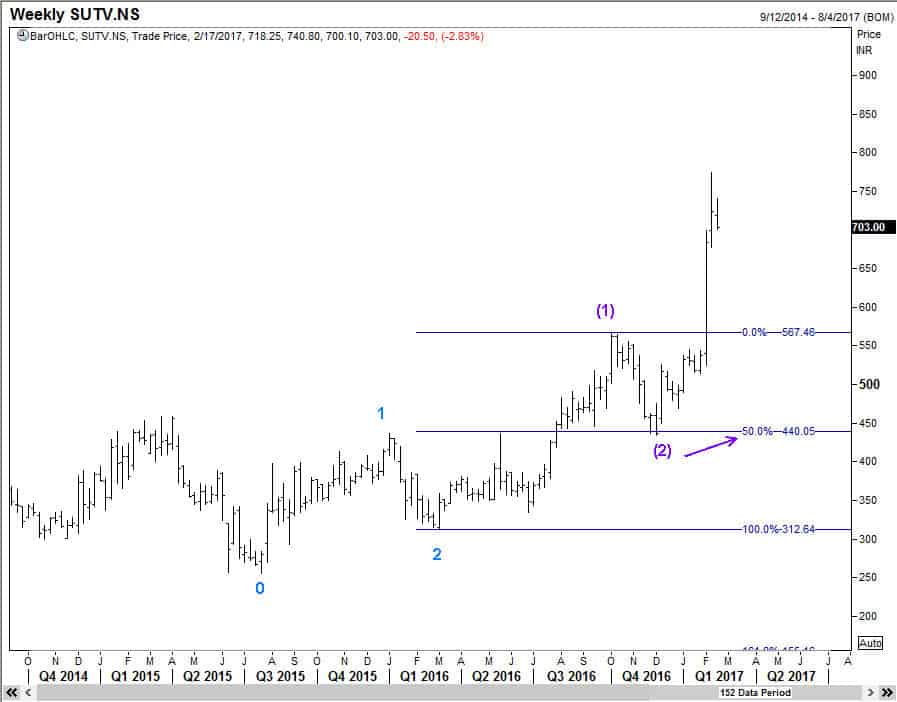 Witness the power of the third wave of the third, in SUN TV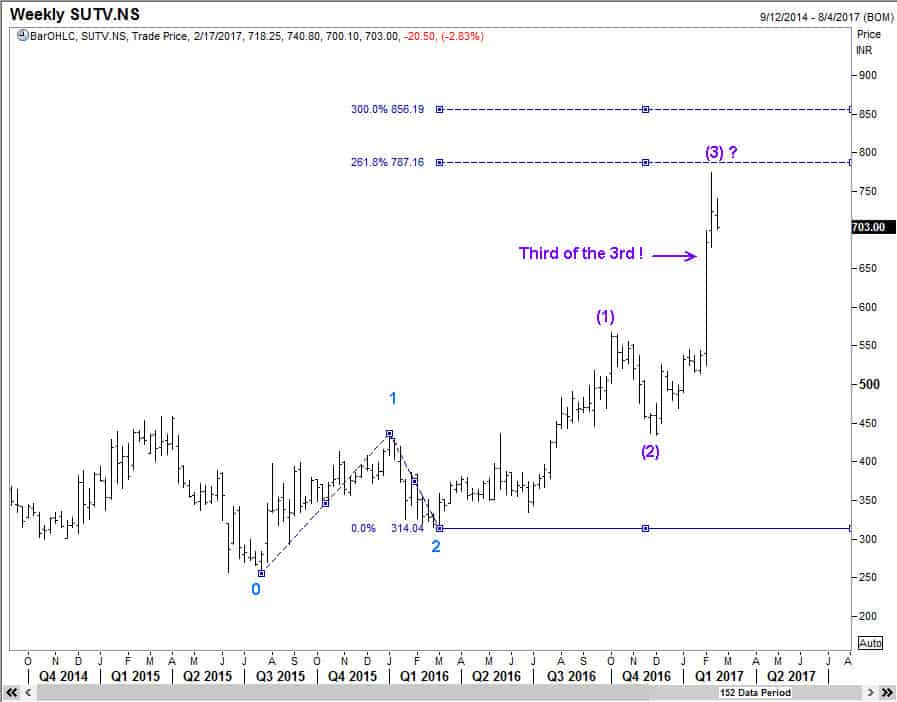 When there is conviction, we pull the trigger!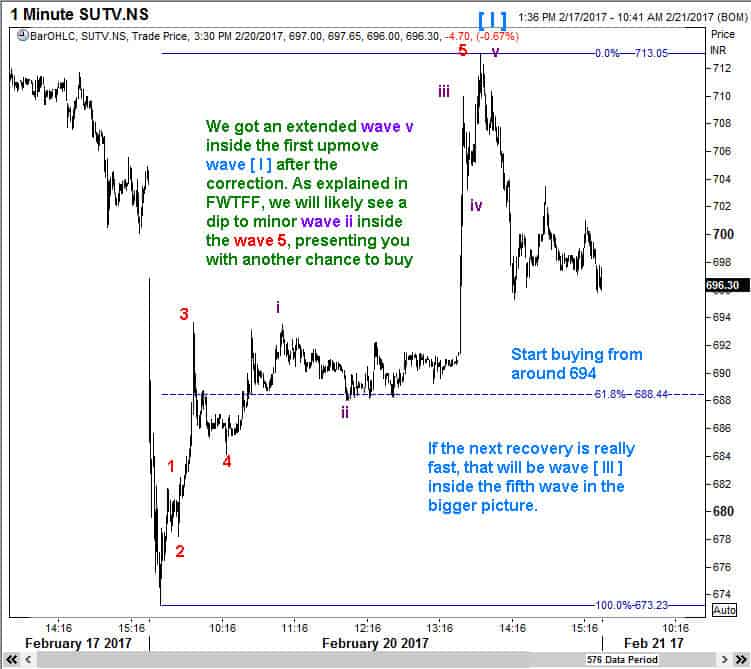 That is the power of Elliott Waves when used properly!